ASHEVILLE, NC – The American Red Cross needs your help. Our country's blood supply is in critical need for all types. Please come to Buncombe County Government's annual Halloween blood drive and donate. Every pint of blood our donors give can save three lives.
We will have treats for all and a chance at door prizes from Malaprops Bookstore and Café, Bloomin' Arts, and Sensibilities Day Spa. Feel good about yourself, help your neighbors, family and friends, and have a little Halloween candy before your children can eat it all. There will also be Starbuck's coffee and Krispy Kreme doughnuts for everyone to enjoy.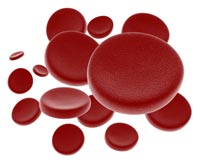 This drive is open to anyone qualified to give and it only takes around an hour.
Buncombe County Blood Drive
Friday, October 8 from 9:30 a.m. to 2 p.m.
Training and Development Building
199 College Street
Register online at:
www.membersforlife.org/cbsr/schedule
Enter sponsor code 11594
Or register by calling:
Carla at 250-4701.
Any questions? Check with the American Red Cross at www.redcrossblood.org.
Tags: asheville, buncombe county, events