ASHEVILLE NC – The Sheriff's Office needs your help! They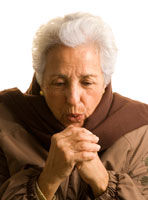 are collecting coats and warm winter clothing to provide to local shelters for those in need. Help them by bringing in your old, serviceable coats, sweaters and winter wear.
Just drop your donation off in one of their collection boxes between 8:30 a.m. and 5 p.m. Monday through Friday. Collection sites are located at the main Sheriff's Office at 202 Haywood Street, Asheville, and at the main Detention Facility, 20 Davidson Drive.
For more information, call 250-4441.