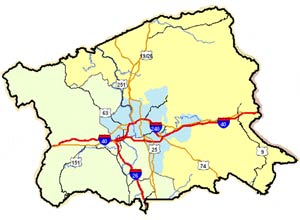 ASHEVILLE NC – Have you been wondering how the new political districts will affect you?
Buncombe County GIS and the Office of Election Services have teamed up to make that information easy for you to find.
The new district information, as approved by the North Carolina Legislature for Congress, State House and State Senate districts, is now searchable by your address or Parcel Identification Number (PIN).
Find the location of your polling place and your current representative.  Find out which County Commission District you are in by checking out the State House District map.