ASHEVILLE NC – Donors of all blood types are needed, especially O negative, A negative and B negative. Type O negative blood is universal and can potentially be transfused to patients of any blood type.
This holiday, give something that means something.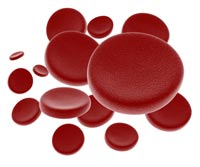 Give blood and you could help save up to three lives.
The drive is open to anyone qualified to give and it only takes around an hour.
Buncombe County Blood Drive
Monday, December 30
10:00 a.m. to 2:30 p.m.
Administration Building
200 College Street
Conference Room
Call Samantha Holcombe at 230-6322 or go to www.redcrossblood.org and enter sponsor code buncombecounty to schedule your appointment.
Tags: asheville, buncombe county, blood drive