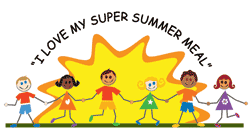 ASHEVILLE NC – Summer Meals are now available for ALL kids under 18 – no strings attached!
A complete list of Summer Meal sites is attached below. You can also find the most convenient Summer Meal site by calling 1-866-3-HUNGRY or by visiting whyhunger.org/findfood to get a list of all locations within a 10 mile radius.
Click here for a list of Buncombe County sites.